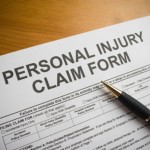 Enquiries surrounding each claim will be scrutinised and given a serious thought process.  Claimant and witnesses will be interviewed from the start.
AJC Alibi field investigators will visit the scene of personal injury accidents and give a full report of the area and any hazards surrounding. The cause of the accident will be reviewed and taken into careful consideration.
Photographs and sketch plans will be drawn up to provide visual evidence and our team will also delve deeper to gather liability reports and medical enquiries into the victim injuries.
Our service strives to meet your needs, expectations and gain the best result possible for you. Every shred of evidence that can help your case will be obtained and used to give you the best chance of a good result.
We also offer the services of highly qualified clinicians who can give evidence to support or refute claims. They are members of the institute of expert witnesses and are recognised as such throughout any court in the UK.
A surveillance method maybe adopted to ensure injury claims are genuine.