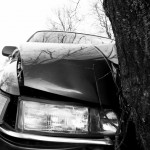 AJC Alibi Ltd is one of the regions leading agencies in consulting and investigating numerous types of cases, whether they be Motor accident claims, Matrimonial, personal injury claims, legal proceedings and much more!.
AJC Alibi Ltd offers a range of services to suit the needs of private individuals, solicitors, businesses.
If you have an enquiry that is not  listed on our web site please contact us with your specifications and we will find the solution for you.
The current qualifications we hold are:
The director Brian is a member of the Association of British Investigators
We have full Professional liability / indemnity cover
We have a consumer credit licence enabling us to work within the credit industry
Data Protection registered
VAT registered
Surveillance capability and hold surveillance equipment