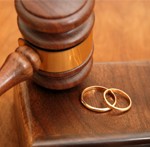 If you suspect that you're other half isn't being as faithful as they claim or they have taken to unusual activities that have attracted your attention, we provide a surveillance service because it is essential to collect all the facts before making any rash decision.
AJC Alibi Ltd provide investigation services into collecting evidence and providing our client with all the facts they require. Our investigations have allayed a clients worrying  and in other cases our evidence has been used in divorce proceedings. Regardless of the outcome we guarantee to provide you with a full, effective and at the end some peace of mind.
Surveillance methods will be adopted if evidence is required of cohabiting, finances or employment.
Also we can provide any legal proceeding service such as bankruptcy petitions, winding up petitions, Magistrates Court, Crown Court and County Court Summonses.
Regardless of which legal proceeding it may be our field operators will go the extra step to gaining the best possible result for our client.
Our team have many years of experience in this field and we can ensure our service is kept to an exceptional standard.
Other Matrimonial Services Include : Documentation/notice serving, affidavit validation sworn and served to the Court as required. We also  maintain a close liaison with family law section in County Courts.