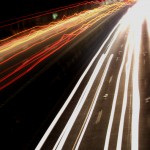 The legal proceedings after a motor accident can be very stressful to deal with if you don't have professional help.
AJC Alibi Ltd is one of the region's leading motor accident collision investigators working as agents on behalf of major insurance companies.   Our agents will handle your case from the onset attending to the specifications of the client resulting in a clear, comprehensive, concise report.
We will do everything from start to finish which includes gathering witness reports and taking photos of the site where the accident occurred. Both parties will be interviewed and each side of the story will be taken into account and given serious consideration. Our team will sketch their own plans based on the gathered evidence on how they think the accident could have happened. All of this evidence will then be used so the insurance companies can make an informed decision.
Here are just some of the types of motor claim investigations we offer:-
Locus Reports. The scene or locus of the collision can be visited and evidential photographs, or video evidence obtained, together with scene measurements incorporated in a plan, and final liability report based on the available evidence.
Liaison Between emergency services Police, Ambulance and Fire services. Also Court and Coroner Liaison, and witness statement taking.
Examination of vehicle and driver documents for authenticity and validity, obtaining DVLA mandate, ACPO appendix D (b) forms, Vendor Mandate and Finance mandate as applicable.
We have worked with many high profile clients and if we were to name a few :
Brownsword,
Cunningham Lindsey,
Avertis Group,
Lloyds TSB,
Blackhorse Finance